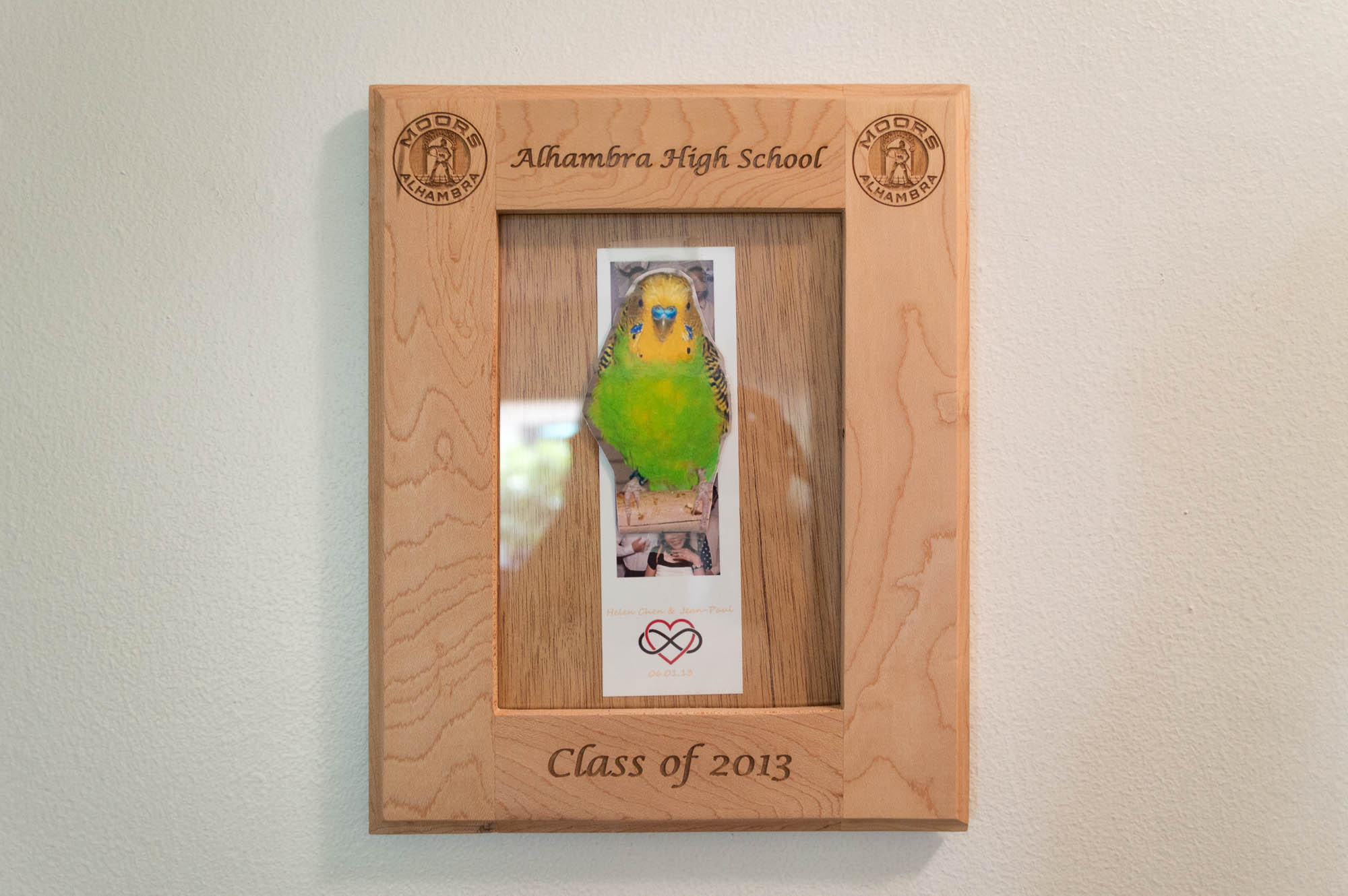 This is a picture frame that I made in the Alhambra High School woodshop.
It is constructed from maple that was reclaimed from the school bleachers and gym flooring.
The designs were engraved with a laser cutter. This project was completed in 2013 before I graduated from AHS.
Thanks to Mr. Sachez and Mr. Mason.