I carved this fish for Father's Day in 2011.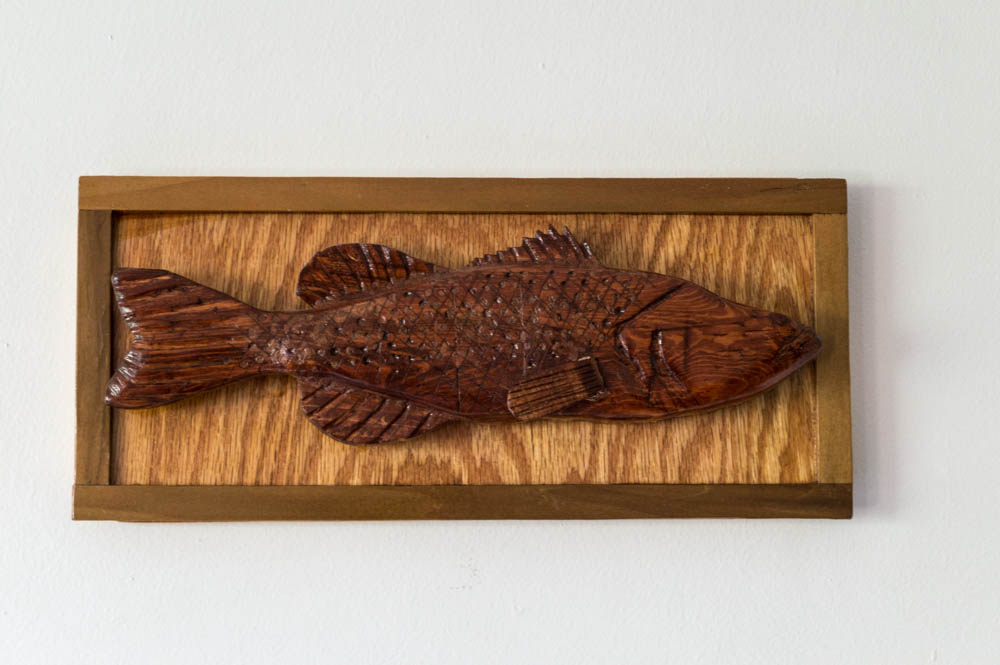 I glued a picture of a Bass onto a pine board and cut the outline on the bandsaw. With a utility knife. chisels, and some files, I carved in some curves and gave the piece a more "flopping" shape. For scales, I added zig-zag indents and drilled holes in the body randomly. Initially, I thought that drilling random holes onto the body would give the piece a more "scaley" look. Instead, it appeared rather spongy, so I filled those holes with some wood putty to correct my mistake. The putty turned out to be lighter in color than the wood, which I believe turned out nicely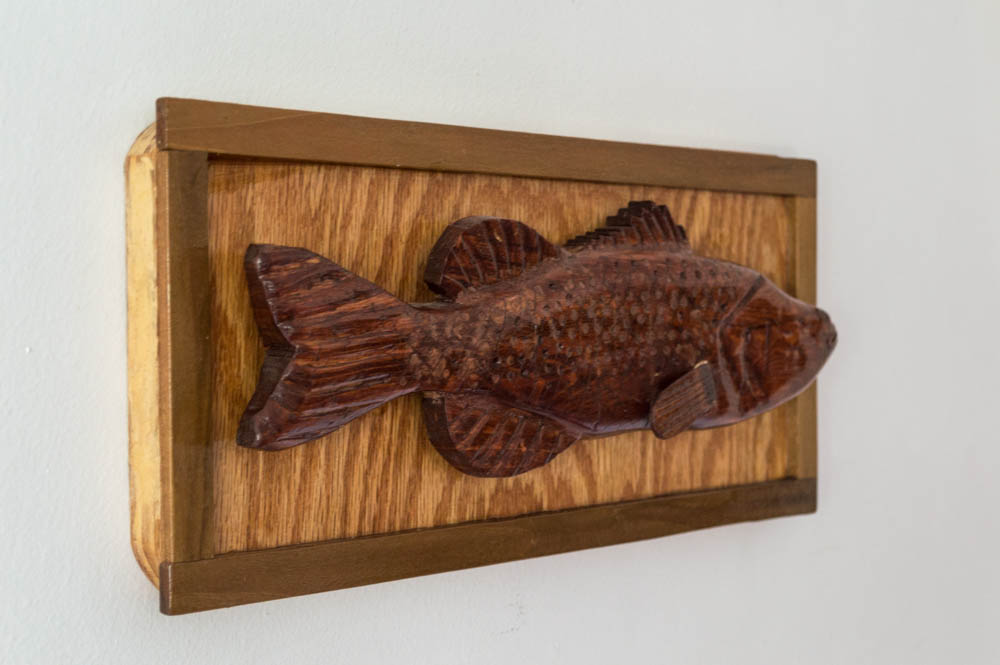 The fins were individually cut out on the bandsaw and glued to the main piece. Wood putty was added around the resulting gaps to conceal the butt joints. An interesting coincidence was that the eye of the fish coincided with a knot in the pine. The frame was constructed out of poplar and a red oak plywood back.I inserted some screws from the back to attach the fish onto the frame. The finish is a couple coats of polyurethane, which wasn't applied very handsomely but turned out to be rather glossy.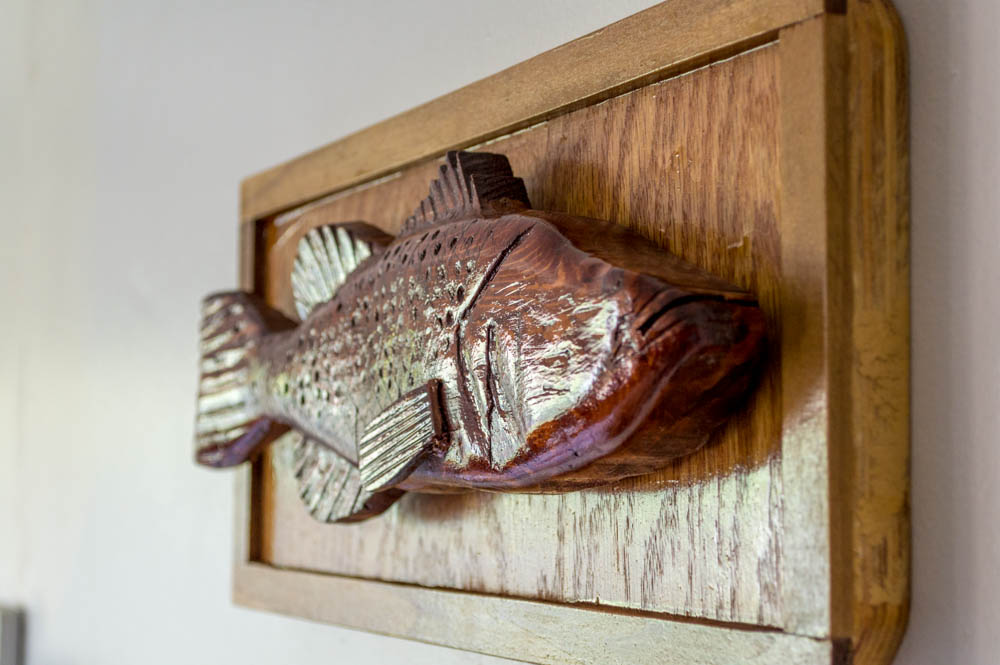 I also didn't try to conceal the plywood, which was rather foolish of me. Perhaps some other time.