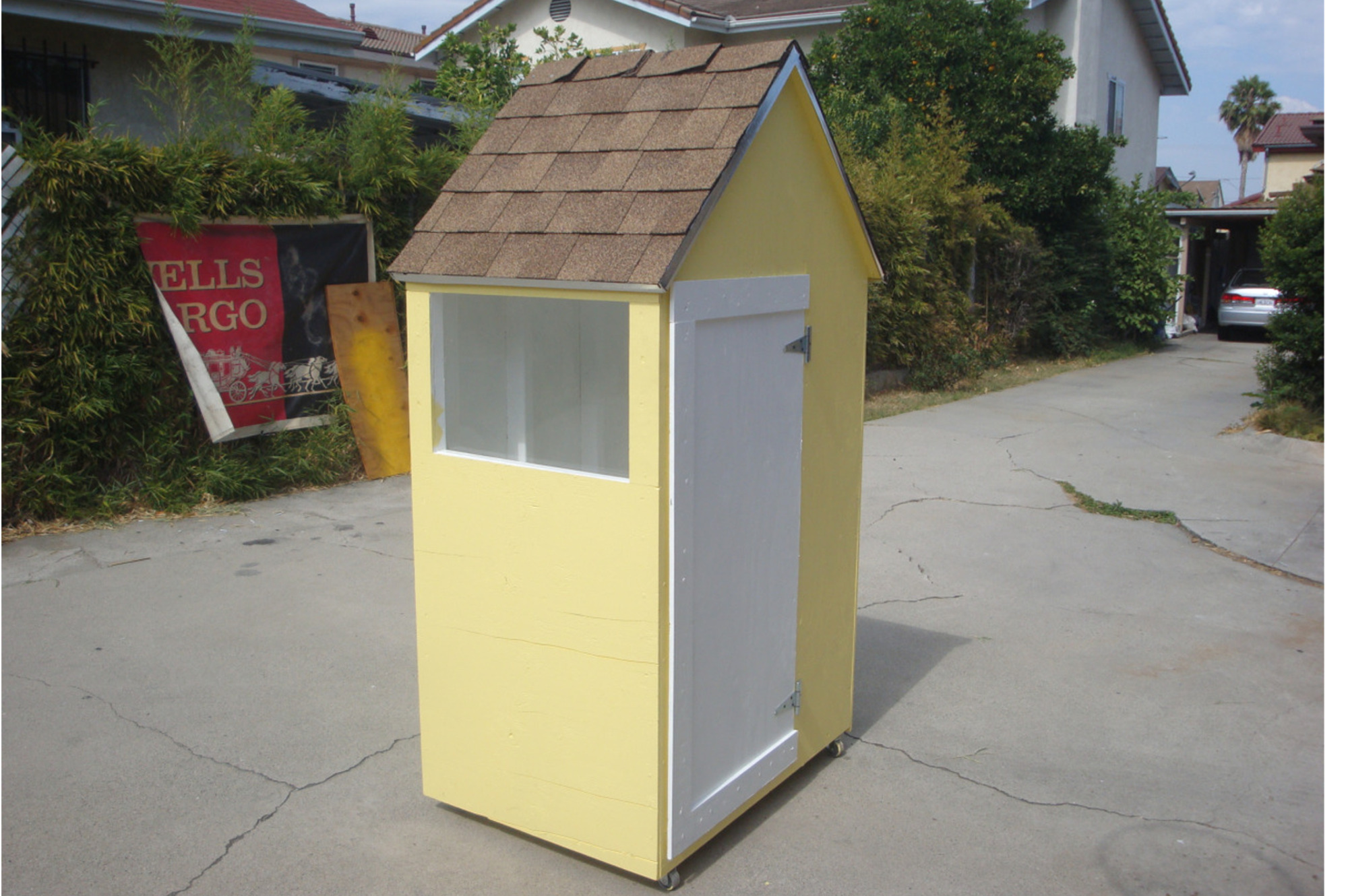 I made this "Tiny House" in the summmer of 2013. It is based off of Van Bo Le-Mantzel's "1 SQM House", which can be found here. I altered his plans to be excessively sturdy so that it would survive outdoor conditions.

I mainly use this house as a place to play guitar, read books, browse my laptop, and listen to music. In the summer, I tip the shack onto its side so that I can sleep and camp out in the driveway. The plexiglass window faces the sky, but stars aren't visible where I live due to light pollution.

There's about 1.5 square meters of floor space. The house is around 5 feet 11 inches tall, so I can stand comfortably in it without touching the roof.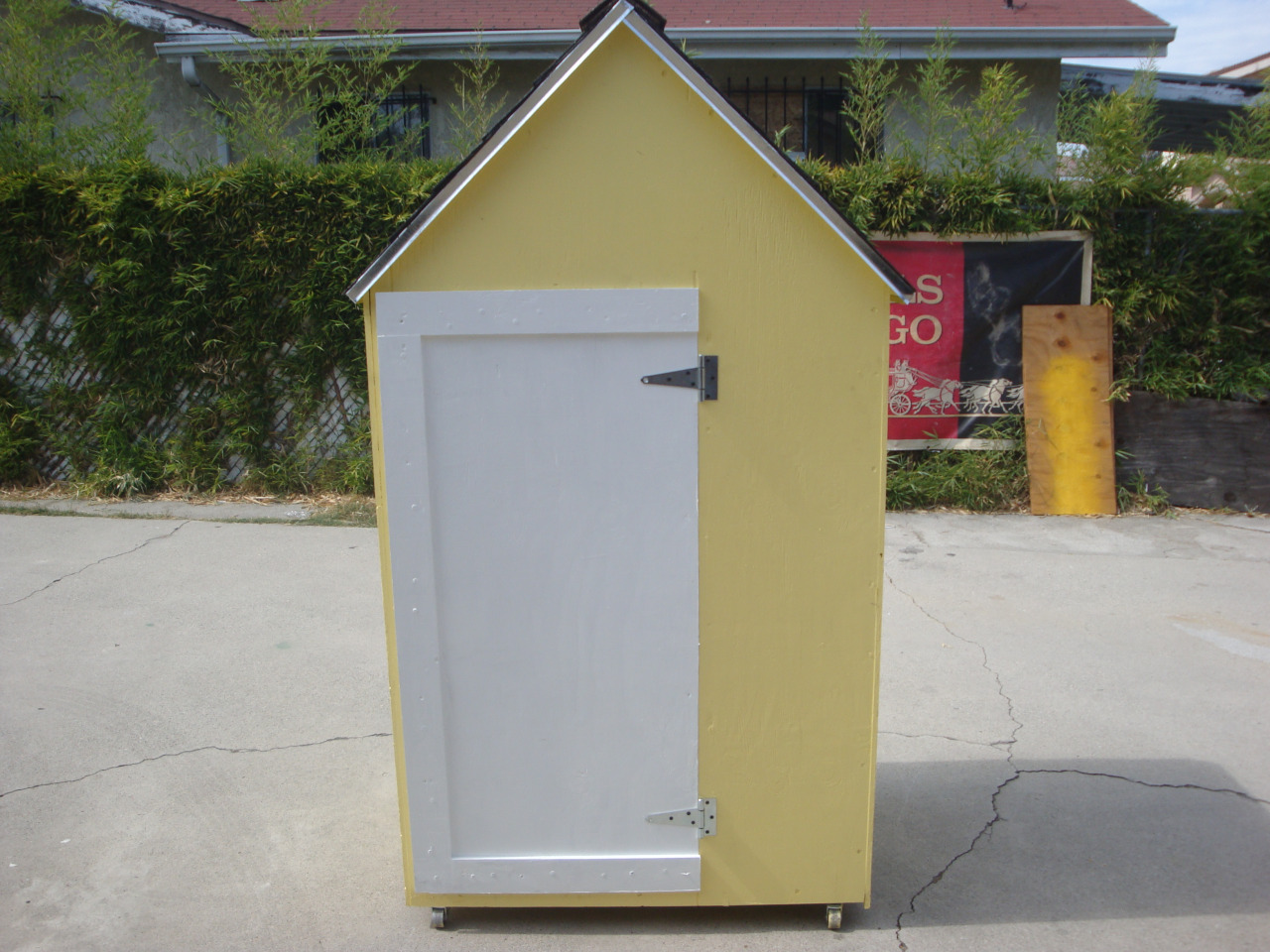 The house has four metal casters, allowing it to be pushed around from the driveway to the garage. It takes up a whole sidewalk and is very loud when pushed, so I can't bring it out in public. I'm sure it would be illegal to camp in this at the park anyways.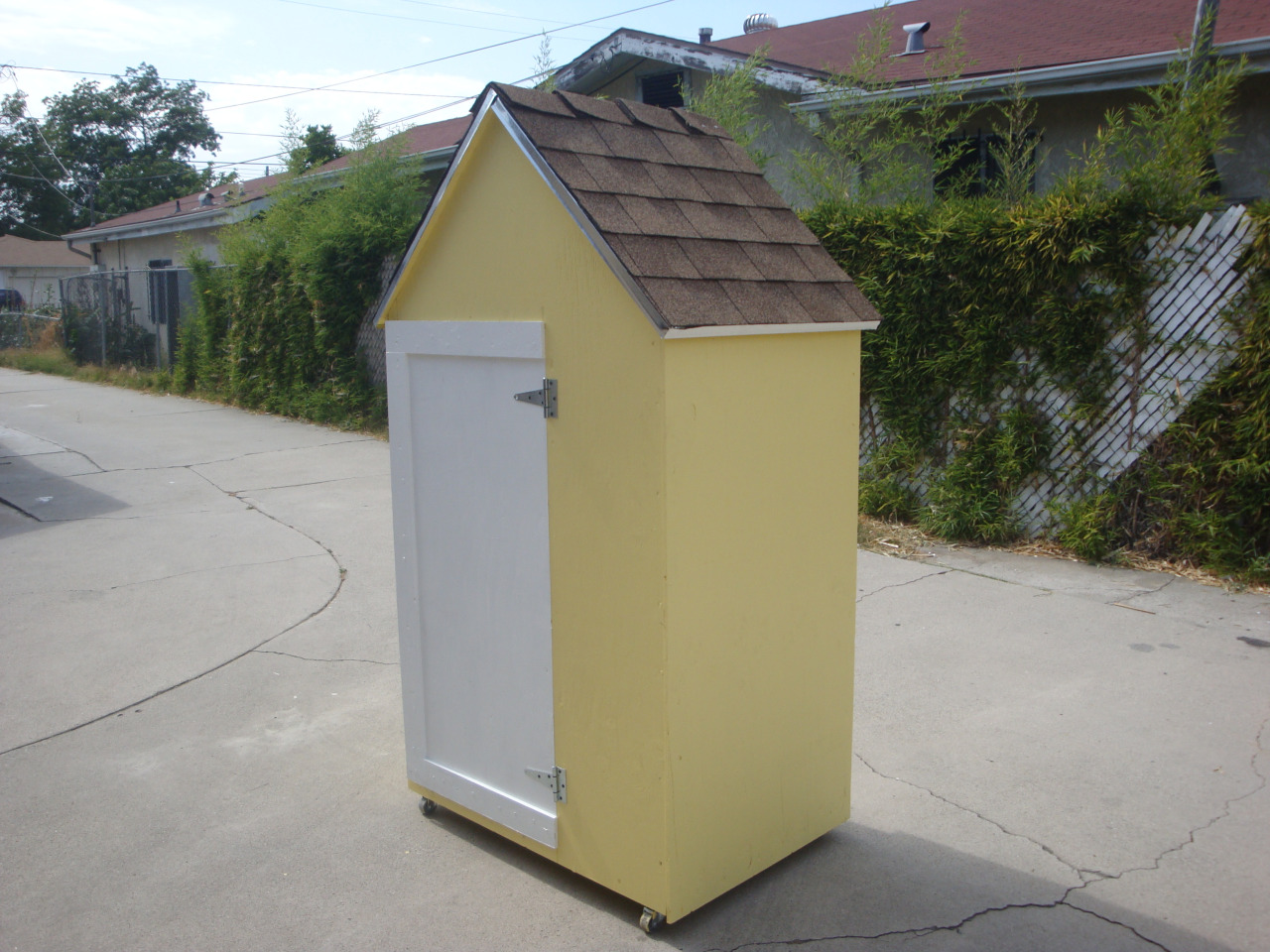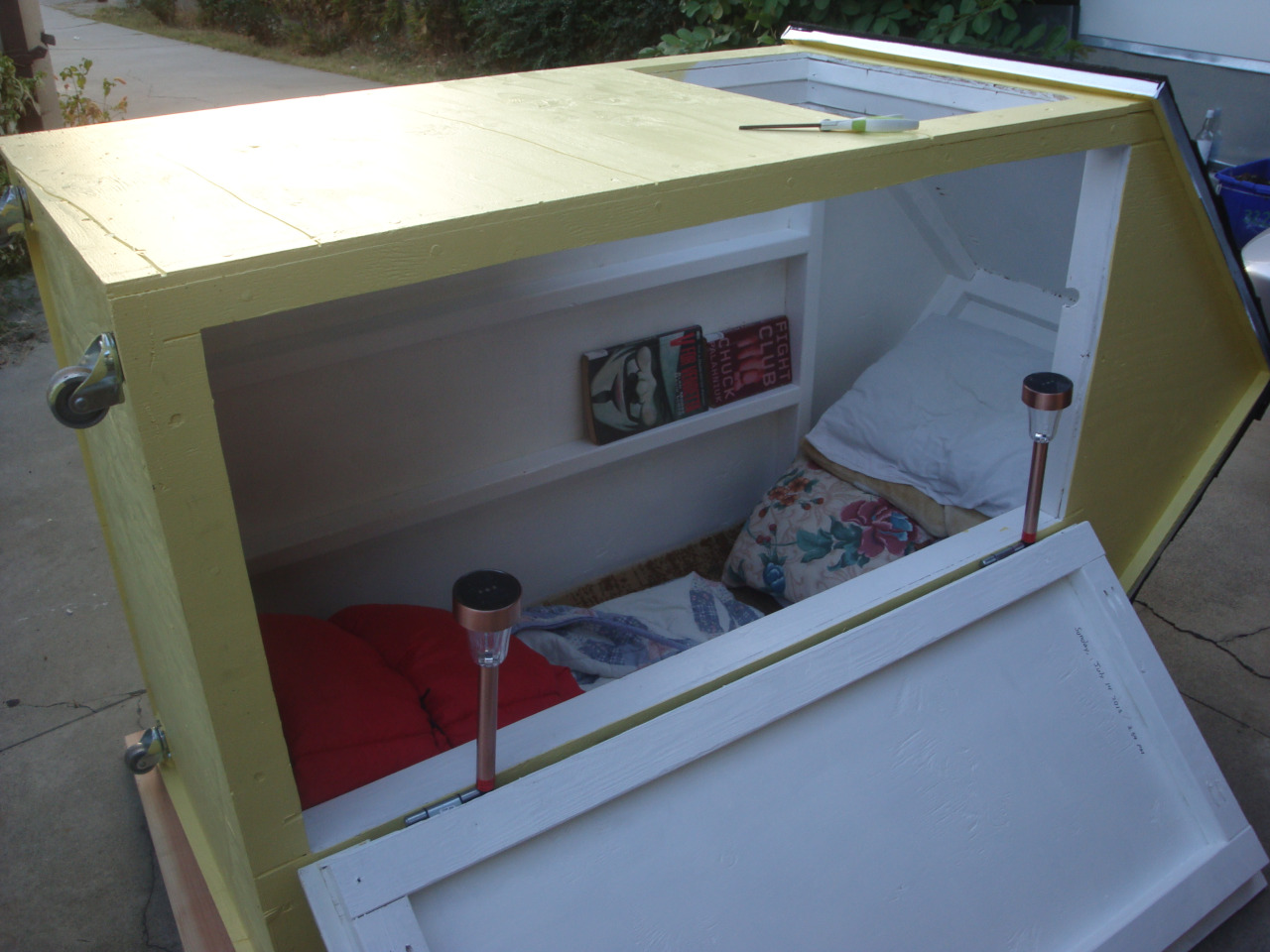 It's all very idealistic rather than practical. It was a fun project nonetheless.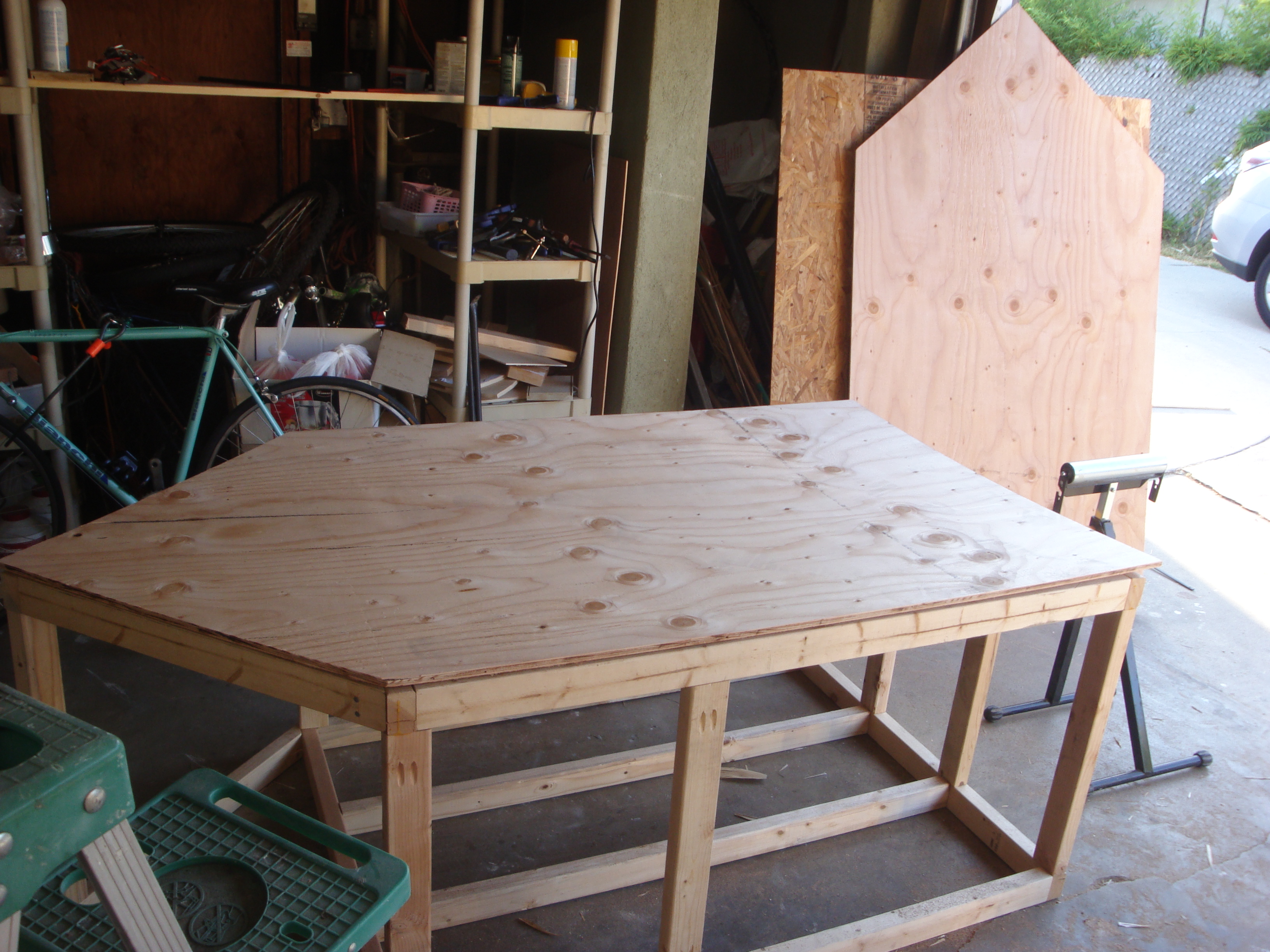 Van Bo Le-Mantzel's plans use thin pine strips for the structure. I opted for Douglas Fir studs instead because I value durability over portability. The support studs have a separation distance of around 12 inches, which is stronger than California Building Code of 16 inches.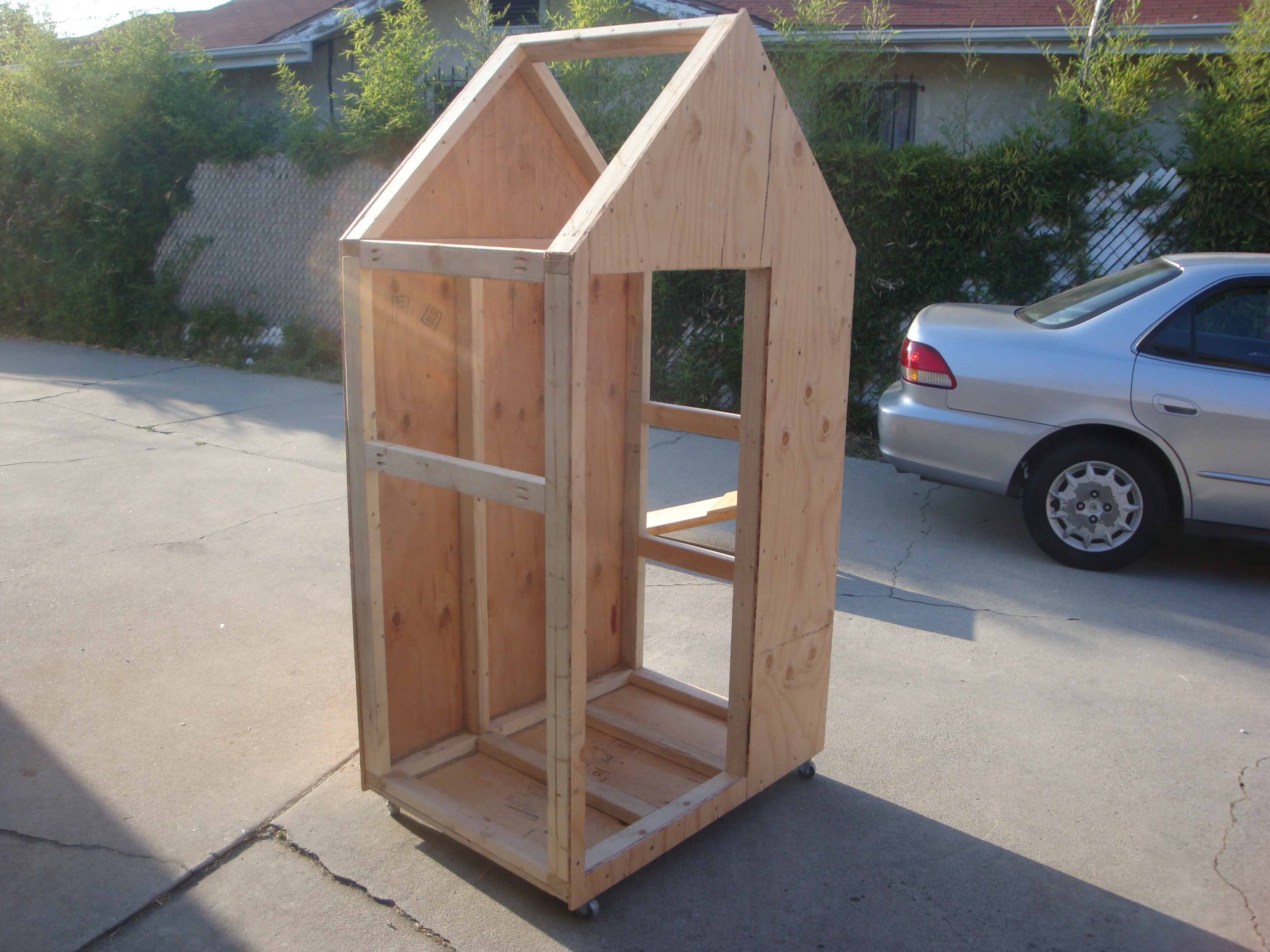 The structure was covered in cheap plywood sheathing. I believe the plywood I bought was suited more towards roofs than walls. Still better than particleboard and MDF however! I am quite certain that MDF would not survive in the rain. It took three 4'x8' sheets of plywood for the whole project.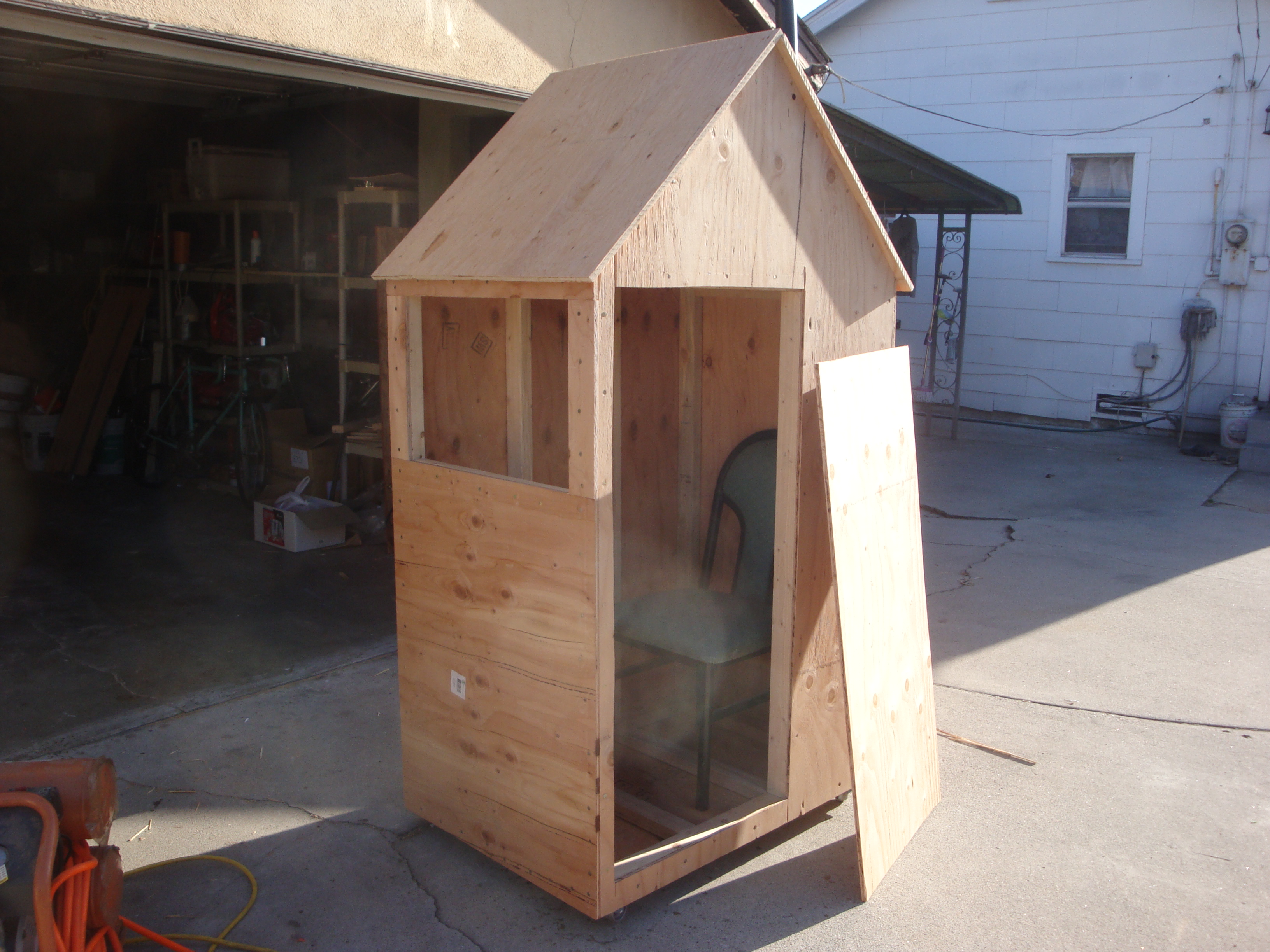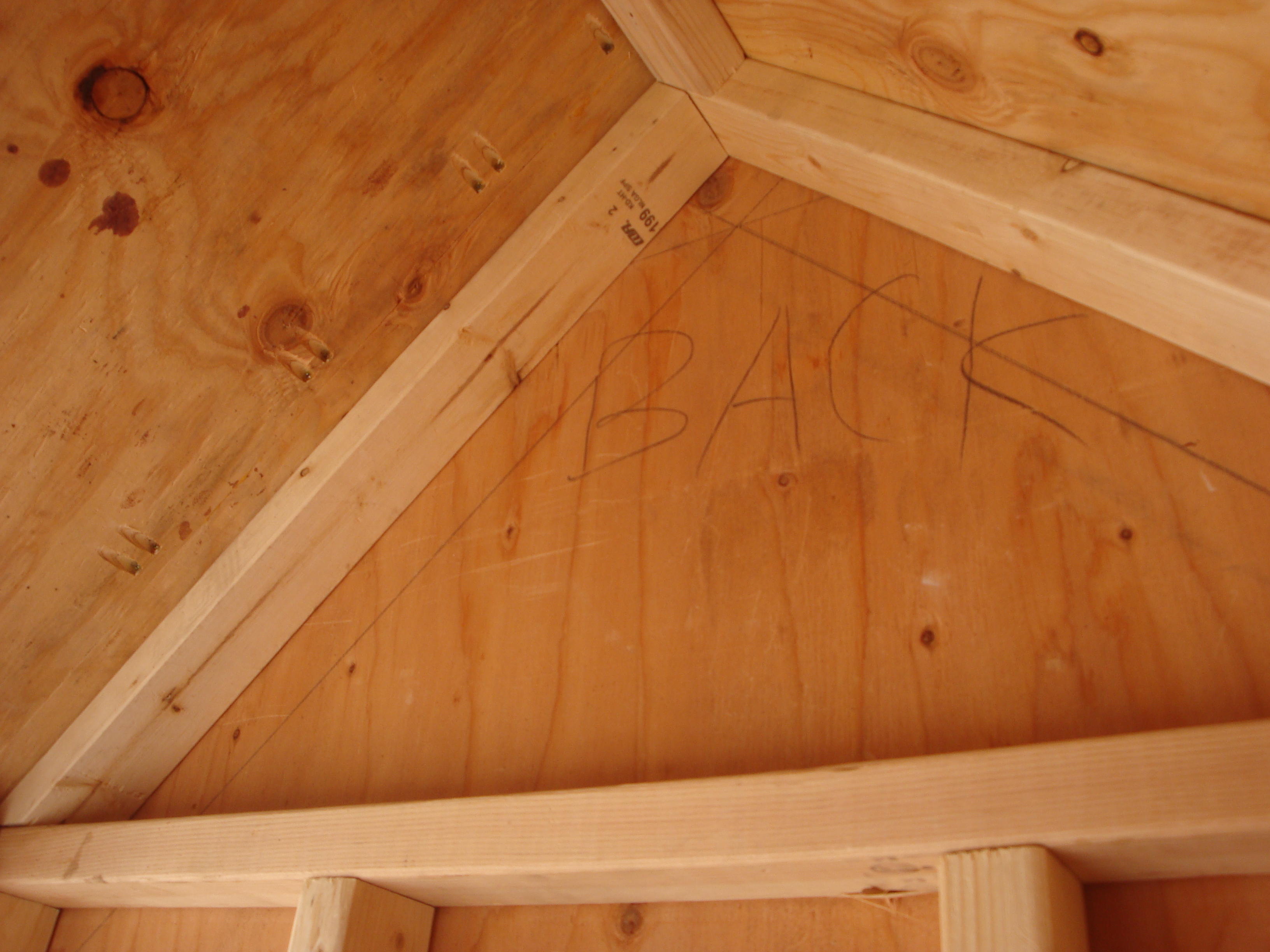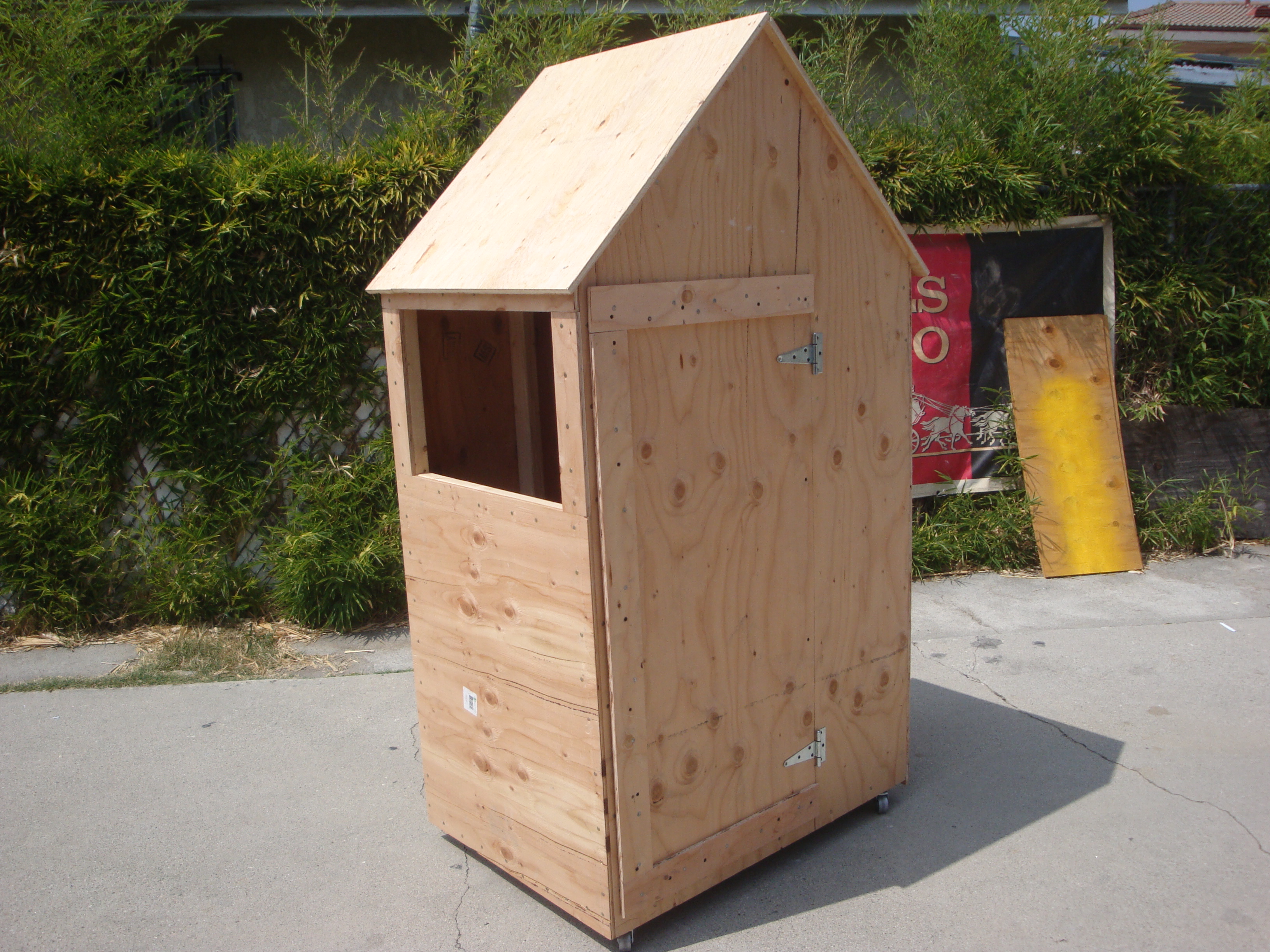 I tacked on a drip edge and roofing shingles. All the cracks and internal gaps were sealed with expanding foam. It has been 4 years since I completed this project, and there hasn't been any leaks or major dirt infiltration. It's all very nice and clean.
Please excuse the music and quality of this build video. It is very dated.