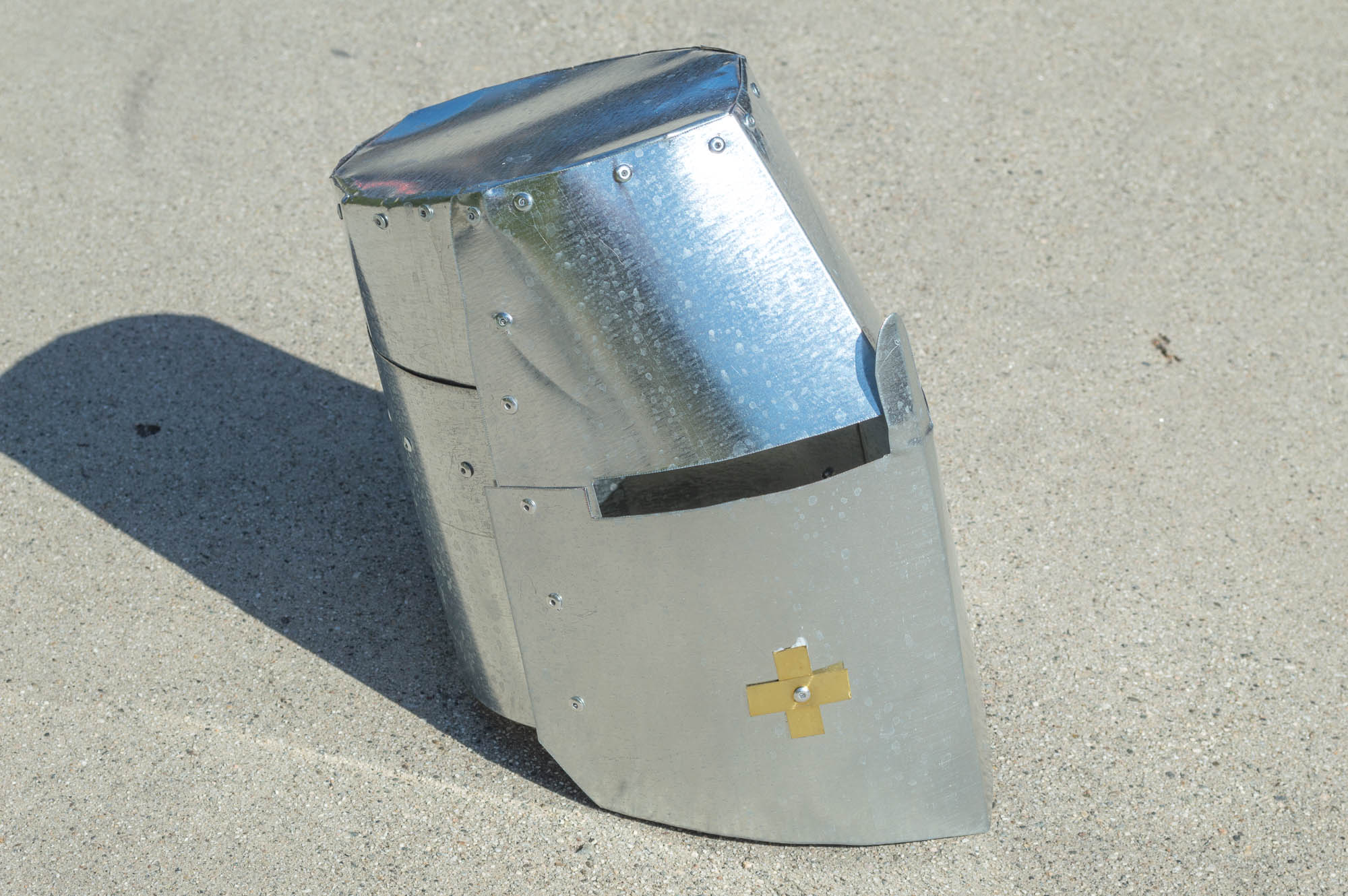 This is a great helm made from aluminum sheet metal. I first made a paper template of the main pieces (top dome, back sides, face) and assembled to fit. When the proportions were correct, I transfered the designs to some thin aluminum sheet stock.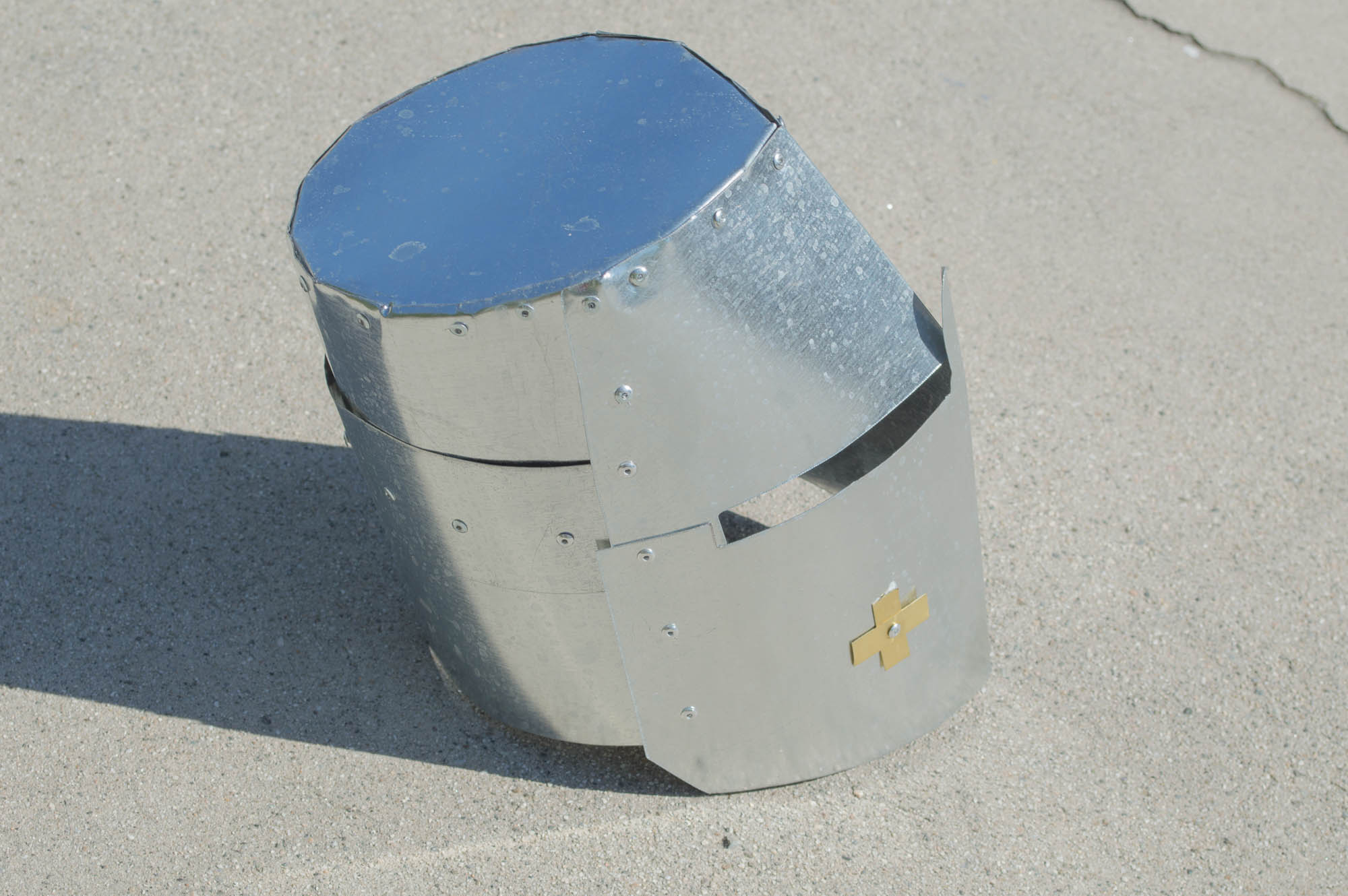 The metal was cut out and filed to remove sharp edges. I then used aluminum rivets to tie everything together.
This project was completed in 2012.